Join us virtually to support our SRSU students from the Alpine, Del Rio, Eagle Pass, & Uvalde campuses as they present their research in presentations and poster during our 2021 virtual research symposium!
2021 Keynote Speaker – Dr. Kevin Urbanczyk
Keynote session starting at 12pm Noon on April 12th.
Contact the 2021 Undergraduate & Graduate Virtual Symposium at srsusymposium@sulross.edu

WATCH THIS WEBSITE FOR OUR SCHEDULE & LINKS! MORE INFORMATION COMING SOON!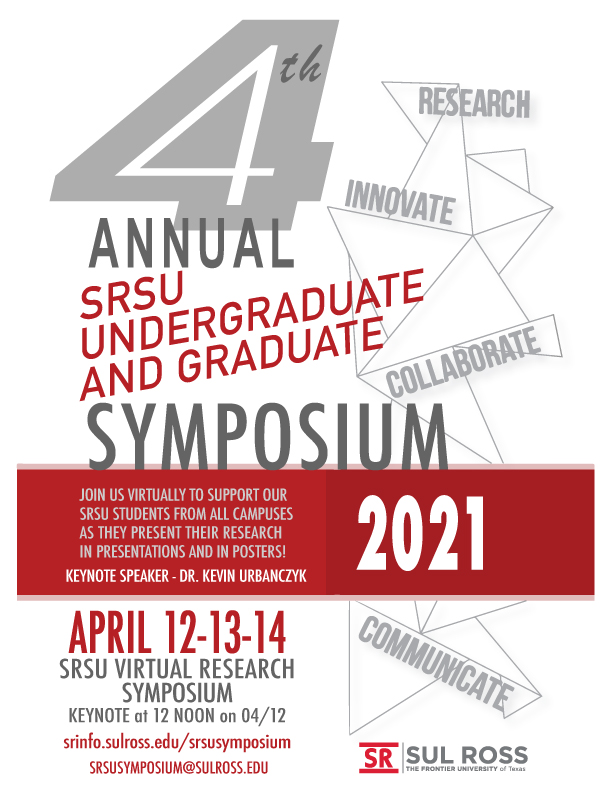 PREVIOUS 2019 SRSU UNDERGRADUATE & GRADUATE SYMPOSIUM PROGRAM
2019 Undergraduate & Graduate Symposium Program PDF