Hello,
My name is Juan Mora. I was honored and excited to attend NOGLSTP's Out to Innovate conference held at the University of Southern California (USC) March 15-17, 2019. It was an eye-opening experience to be a part of this amazing conference.
Although I believe Sul Ross State University (SRSU) staff has done a wonderful job making our campus LGBTQ+ friendly and accepting, through a panel I attended, I realized we could be doing more. I had the opportunity to talk to several graduate professionals who have made a career in a STEM field. Talking with these professionals I learned many academic communities are incorporating a diversity and integration statement in their syllabi. I think SRSU could add a diversity and integration statement to our syllabi. This could allow for students and professors relationships to grow stronger in that the students will be more comfortable in approaching professors for help and guidance. The panel of professors explained that some of them are straight forward in coming out to their students. They feel this approach ensures students that their classroom is a safe space and no form of discrimination will be tolerated. Other professors explained they gradually let their students know slowly or throughout the semester that they are gay, lesbian, or transgender. All professors said they acknowledge the pronouns they prefer as professionals.
A central topic was the idea that personal and professional life should be separate. Many of the professionals in STEM that are part of the LGBTQ+ community said they feel their jobs are not just jobs but their passion. They said they are completely open about their sexuality, but ensure they do not cross the line of over sharing. A concern that came up during the panel discussion was if they are openly gay, did they feel or have they seen discrimination such as being passed over for a promotion or not being considered for tenure for being openly gay. Their responses were that they had not noticed any discrimination based on their own experiences. However, even though it hasn't happened to them they have heard stories from other colleagues from other schools or agencies. Ultimately, the panel suggested approaching situations at your comfort level and don't let other students or co-workers undermine you because of your sexual orientation.
Within the federal government, it was thoroughly explained that no one cares about your sexual orientation. The panelists said that many agencies don't care about sexual orientation; what they do care about is your work ethic and if you will contribute to the program. There was one panelist who explained that he went from one major change in a job to another every few years to stay close to the family. Then about 5 years ago she joined the federal government as a transgender female. She doesn't feel intimidated in her work place and oversees a large staff working on federal science policy.
At the One USC archive, we were given the opportunity to learn about the history of ONE magazine and what the PRIDE parade was originally about. The PRIDE parade came about as a protest against gay clubs being raided by cops. As a stance the gay community came together and started to fight back when they got raided. One man made a pocket-sized guide of hotels, clubs, and restaurants that were gay friendly and would distribute them to allow others to know where it would be "safe" to meet. We were able to see literature that was written by many of the LGBTQ+ community members from the 1950's, and 1960's called pulp fiction. This allowed people to express their sexuality in a safe way and allowed others to imagine the "naughtiness" of it.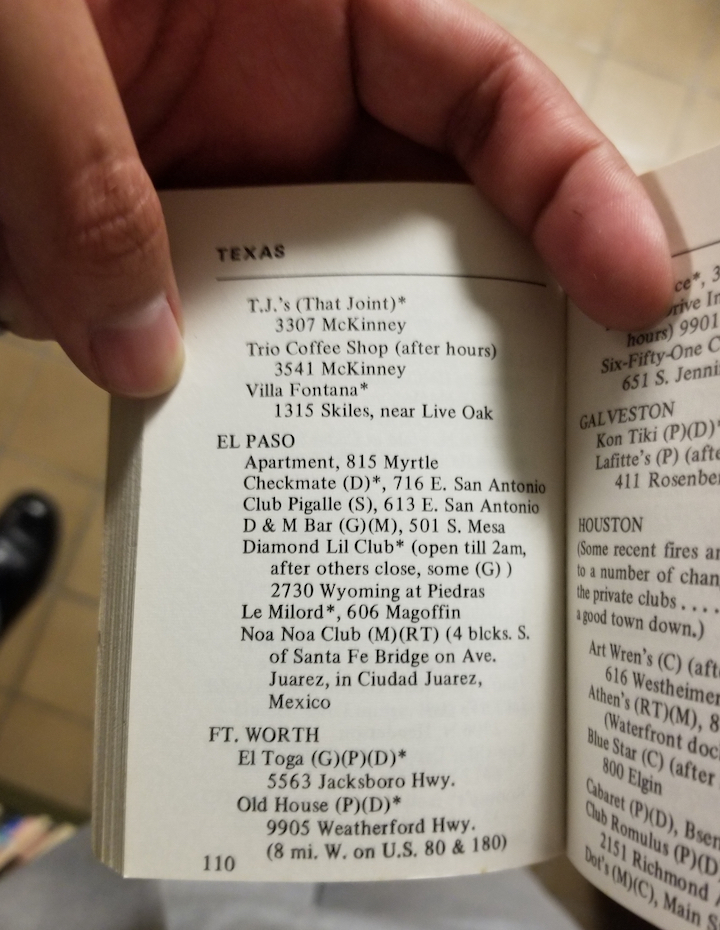 At the final dinner we were able to meet Randy Driscoll, who wrote the song for Matthew Sheperd called "What Matters." She explained that the song isn't necessarily about him but more about loving people for who they are and accepting everyone as themselves. It is a beautiful song that moved everyone to tears! Before that night I had no idea who Sheperd was and why he was such a significant symbol for the LGBTQ+ community. Briefly, Matthew Sheperd was a college student at the University of Wyoming who was bullied, beaten, and killed on the night of October 6, 1998 because he was an openly gay man. He was rushed to Poudre Valley Hospital where he died six days later from severe head injuries. Many people were outraged and wanted to help his family, so they would send money not knowing what else they could do. Matthew's mother decided to start the Matthew Sheperd Foundation. The Matthew Shepard Foundation's mission is to empower individuals to embrace human dignity and diversity through outreach, advocacy and resource programs. They strive to replace hate with understanding, compassion, and acceptance.
The NOGLSTP's Out to Innovate not only educated me about STEM fields and informed me of the many opportunities that are available to us as members of the LGBTQ+ community but also showed me a brief history that has allowed me as an openly gay man to live comfortably, openly, and vibrantly.