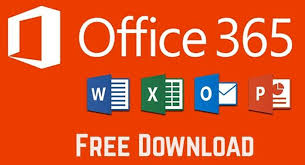 Current students of Sul Ross State University have access to the Office Suite, Word, Excel, Powerpoint, and other applications through a download link in Microsoft 365 (https://office.com). Only current student, those that are actively attending classes (does not include those auditing a class), are licensed for the download.
Under the agreement between Sul Ross and Microsoft, you are allowed to download and install any of the Microsoft Office applications on as many as five devices, including desktops, laptops, tablets and smart phones.
Here are some resources to assist you in the download and installation processes.
Follow the link below (requires login) for a video to that shows how to download and install the applications you need.
https://web.microsoftstream.com/video/b6c18088-4a48-47e4-a6db-48e71ed99d82
Additional information from Microsoft is linked below:
To download and install on PC or Mac
https://support.office.com/en-us/article/download-and-install-or-reinstall-microsoft-365-or-office-2019-on-a-pc-or-mac-4414eaaf-0478-48be-9c42-23adc4716658
To download and install on a mobile device
https://support.office.com/en-us/article/set-up-office-apps-and-email-on-a-mobile-device-7dabb6cb-0046-40b6-81fe-767e0b1f014f
If you have any questions or need help with this process, please call us at 432-837-8888.
Like us on Facebook @sulrossoit