It was one year ago today that we experienced the ransomware event that challenged all of us and changed the way we think about technology.
As I look back at this event and the corporate response, I feel a combination of pride and thankfulness for the way everyone pitched in to get us past the initial attack: the support and kindness offered to the OIT team members while they dealt with this difficult situation, everyone's willingness to figure things out on the fly until systems were restored. Without your help and support, getting things back to normal would have been more difficult, maybe even impossible.
The reality is that an event like this never completely leaves us and could happen again. The folks in the black hats never stop trying and due to the complexity of technology in the 21st century, there are more ways than ever to attack.
What has changed? Today, we have better software on our computer to detect and remediate the malware designed to steal or destroy our institutional information. We hired a security specialist to spend more time watching for and dealing with these attacks. We're using encryption on more devices to protect the information stored on them in case of an attack. And, we are putting more time and effort into educating everyone on the possibilities of another attack and how prevent it.
Even with all these changes in place, our best hope for keeping the bad guys out is you. You do this every day by being vigilant against all forms of attack. You do this when you "Don't Click" an attachment or link in an email you were not expecting. For all of this I say, "Thank you."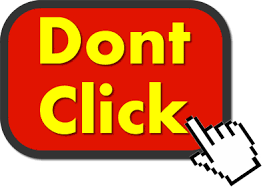 I want to offer a special thanks to the people in OIT who work hard every day so that systems run, email messages (the right ones) are sent and received, checks are cut, POs generated, networks network, and computers, those infernal machines that they are, connect to give us the ability to create and share. I specifically want to thank the OIT team for getting us back to our new normal. It was a Herculean task and I am thankful for what they accomplished.
Now, we look forward. We look to newer, better, faster things than we have had in the past: better classrooms, better applications, better security, better experiences. We ask for your help in this next phase of our technology journey. It will not be easy and we will hit a few bumps in the road. With your help, we can get there.